Concussion Tool Kit
Injury Tracking Software
SportsWareOnine Injury Tracking Products
Athlete Injury Tracking Software, SportsWareOnLine, Releases Concussion Tool Box!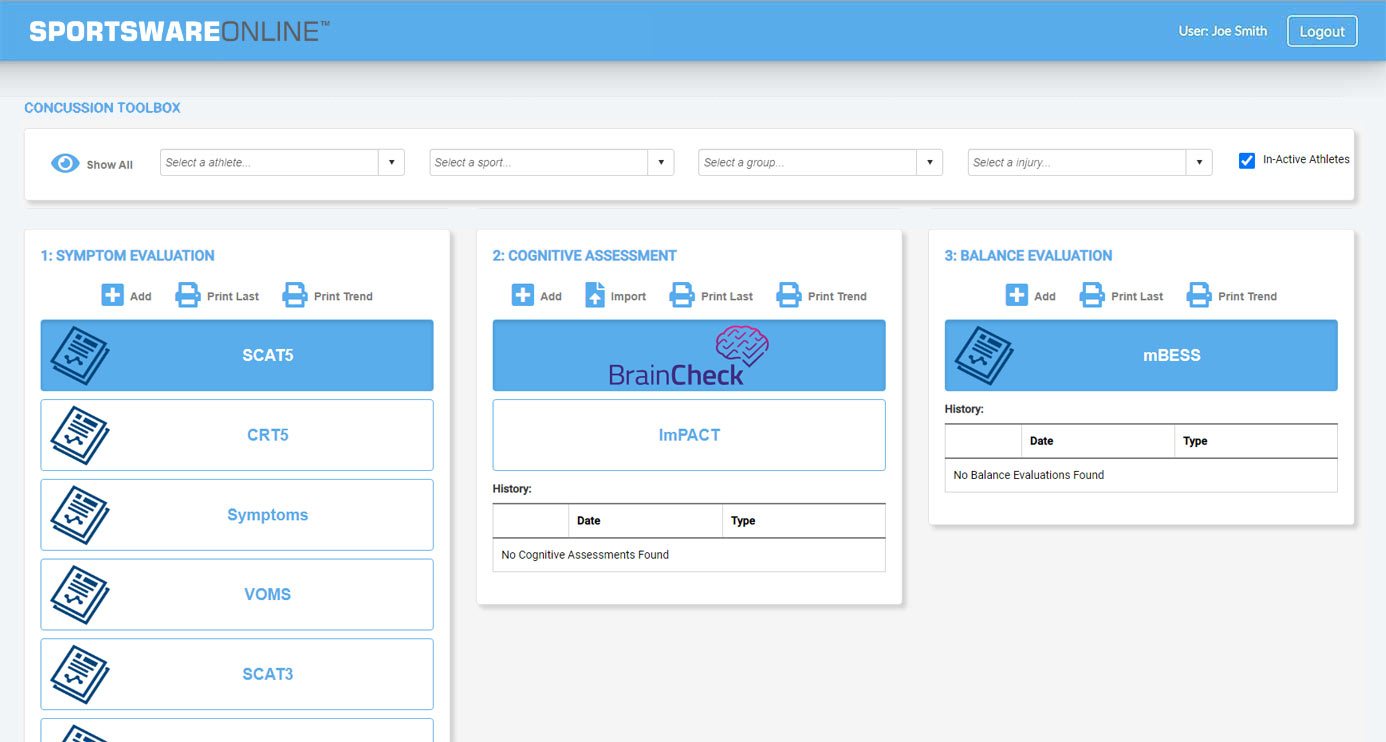 SportsWareOnLine, the number one Athletic Training injury tracking system, again leads the way with the most complete set of concussion assessment tools. With new research data being discovered about concussions and their long-term effects on the brain, it's more critical than ever for institutions to ensure they have a comprehensive concussion management system in place. SportsWareOnLine's Concussion Toolbox brings together Symptom Evaluation, Neurocognitive Testing, objective Balance Assessment, and full reporting together in one easy-to-use screen.
Want to learn more about SportsWareOnline's capabilities?
Contact us and we'll get back to you as soon as we can.