SportsWareOnine Injury Tracking Applications
SportsWareOnline
SportsWareOnLine Injury Tracking Software is helping more Athletic Trainers record, manage, and report Athlete Training Room information than any other program. High School, College, Outreach, and Professional Athletic Trainers are managing over 3.5 million athletes, 5.8 million injuries and 20 million treatments in SportsWareOnLine. Take control of your paperwork and go home on-time with SportsWareOnLine Injury Tracking Software by CSMi.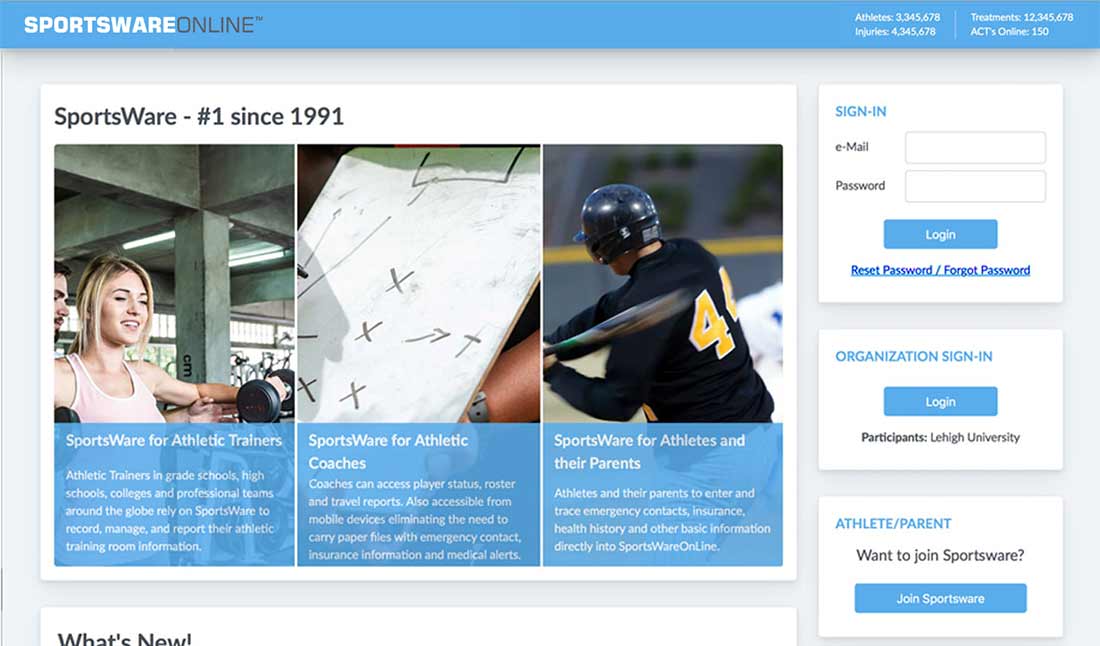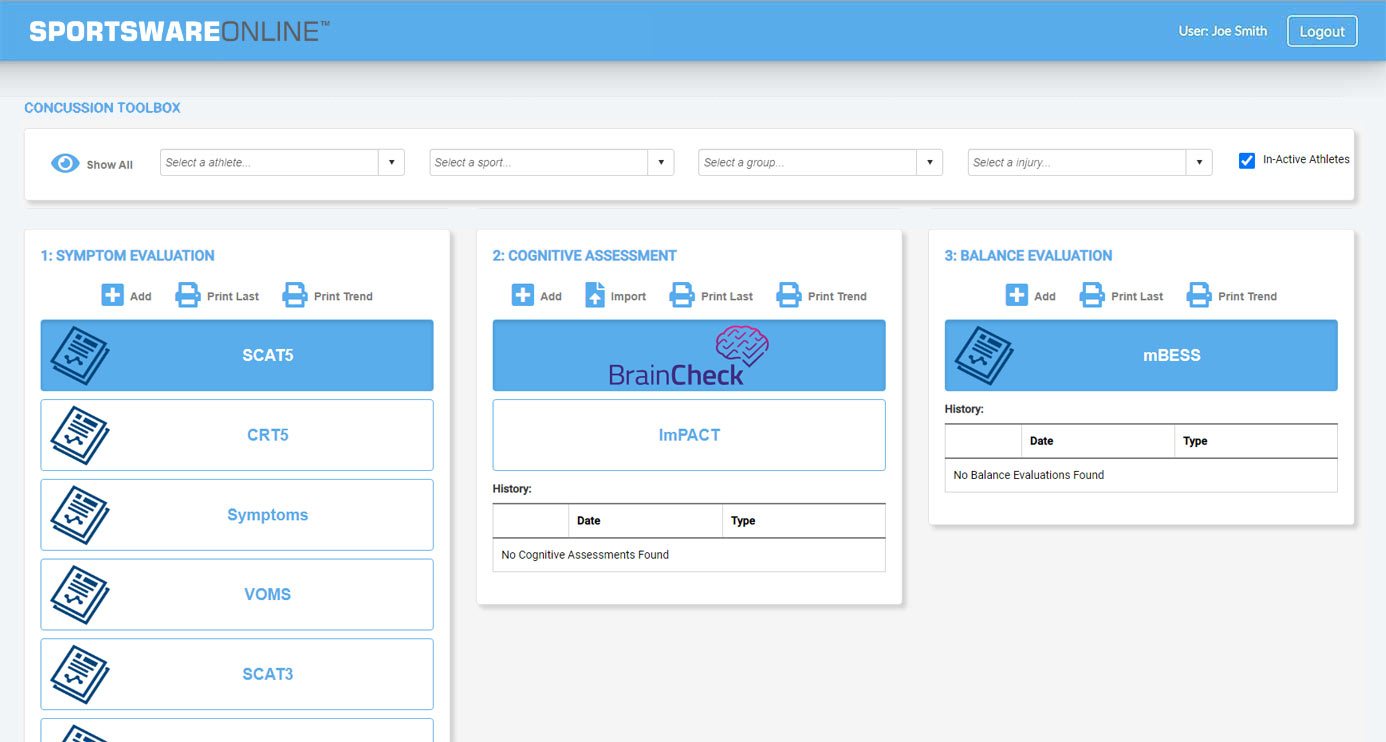 Concussion Tool Kit
SportsWareOnLine, the number one Athletic Training injury tracking system, again leads the way with the most complete set of concussion assessment tools. With new research data being discovered about concussions and their long-term effects on the brain, it's more critical than ever for institutions to ensure they have a comprehensive concussion management system in place.
Exercise Database
With SportsWareOnLine's new Exercise Database module, create custom exercise programs for your athletes using pictures, videos, and text descriptions. Athletes can view the exercises on paper or on their mobile devices.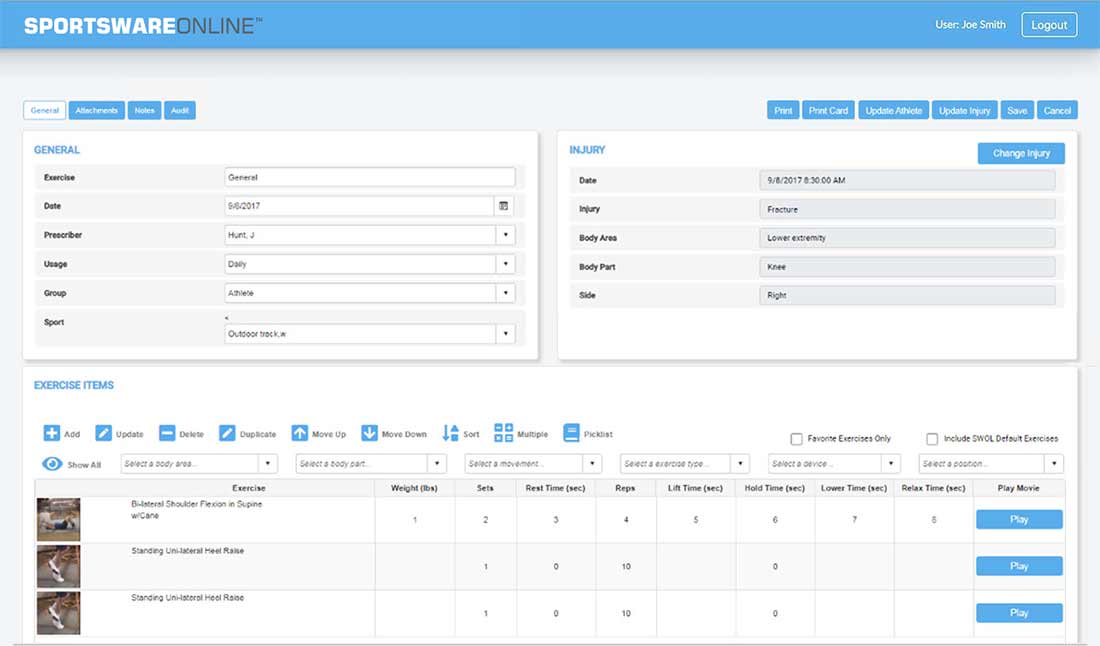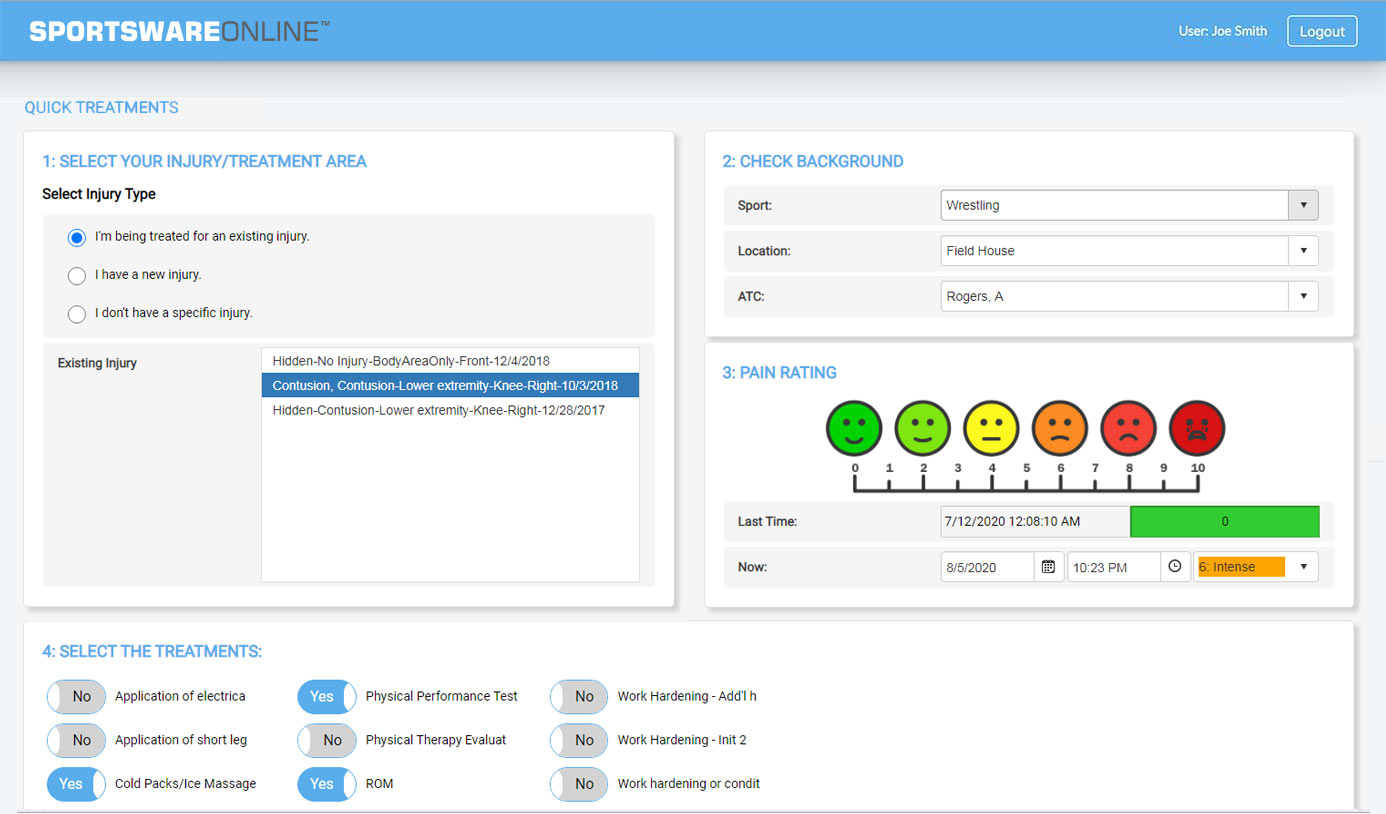 Quick Treatments
Take the stress out of documenting your daily treatments with Quick Treatments. Allow your athletes to input their treatments for you. Or use the newly released Treatment grid to mass enter your daily treatments. This tool will help give you more time to take care of your athletes
Insurance Verification Module
Do you spend hours verifying insurance coverages on your athletes? After all that work do you still receive unexpected bills when you send an athlete for an MRI because their insurance had lapsed, or they did not have coverage? If you have these, or other issues related to insurance verification, SportsWareOnLine's new insurance verification module is your solution.