Your best option for Electronic Medical Record (EMR) documenting in the Athletic Training room or on the field
SportsWareOnLine (SWOL) Injury Tracking Software
Our EMR software is now tracking over 3.5 million athletes, 6 million injuries and 20 million treatments!
SWOL is a secure, web-based documentation software specifically designed for athletic trainers. Whether you're in the office, on the field, or on the go, you can access SportsWareOnLine from any web-enabled smart device. Not only will your records be more accurate than ever, they're faster and easier to access for data reporting. Take control of your paperwork and go home on-time with SportsWareOnLine by CSMi.
Easily Track and Update Injuries
SWOL allows you to instantly access vital information from any web-enabled device. No more file folders, paper forms, or struggling to translate cryptic notes hours after the fact.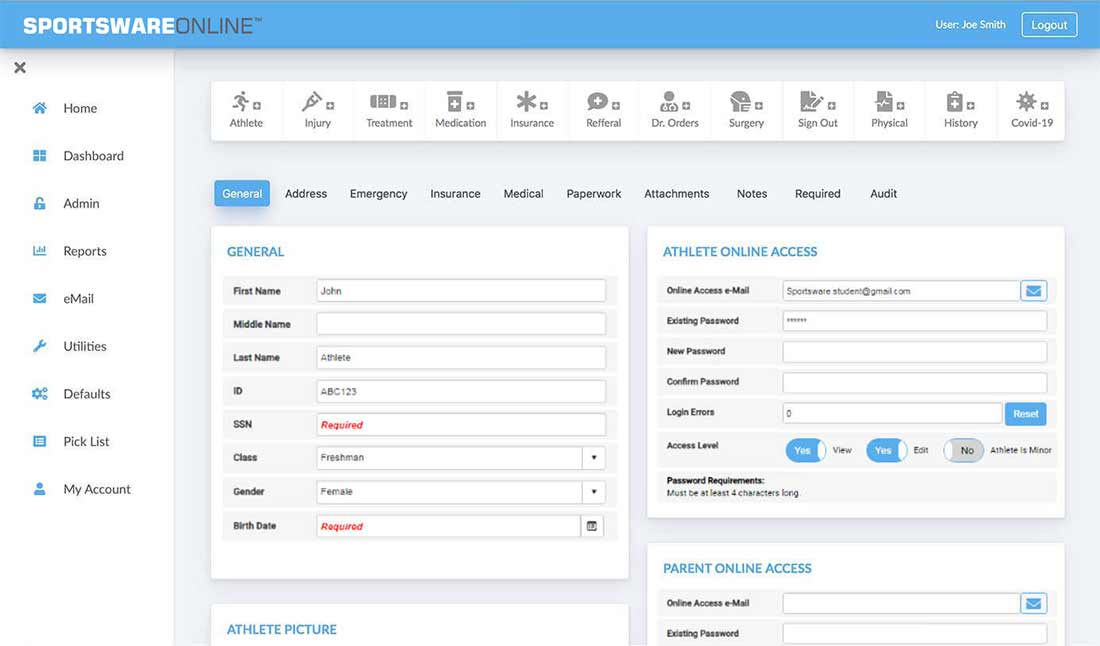 SportsWareOnLine Injury Tracking Software Testimonials
SportsWareOnLine has been a huge addition for our athletic training staff in the high school outreach setting. It has given our athletic trainers a chance for real-time documentation, picture indexing, athlete history document access, and much more. The mobile version is incredibly user friendly to make fast access a breeze. However, the best part is the ability to add a research component to your company by looking at all of the available reports that come standard with the program. I know our area high schools love the information we are able to provide them. I would highly recommend SportsWareOnLine to anyone looking for the best injury documentation in the athletic training setting.

Matt Draper, MHA, AT, ATC, CSCS, Assistant Director of Sports Medicine, Orthopaedic Rehab Specialists